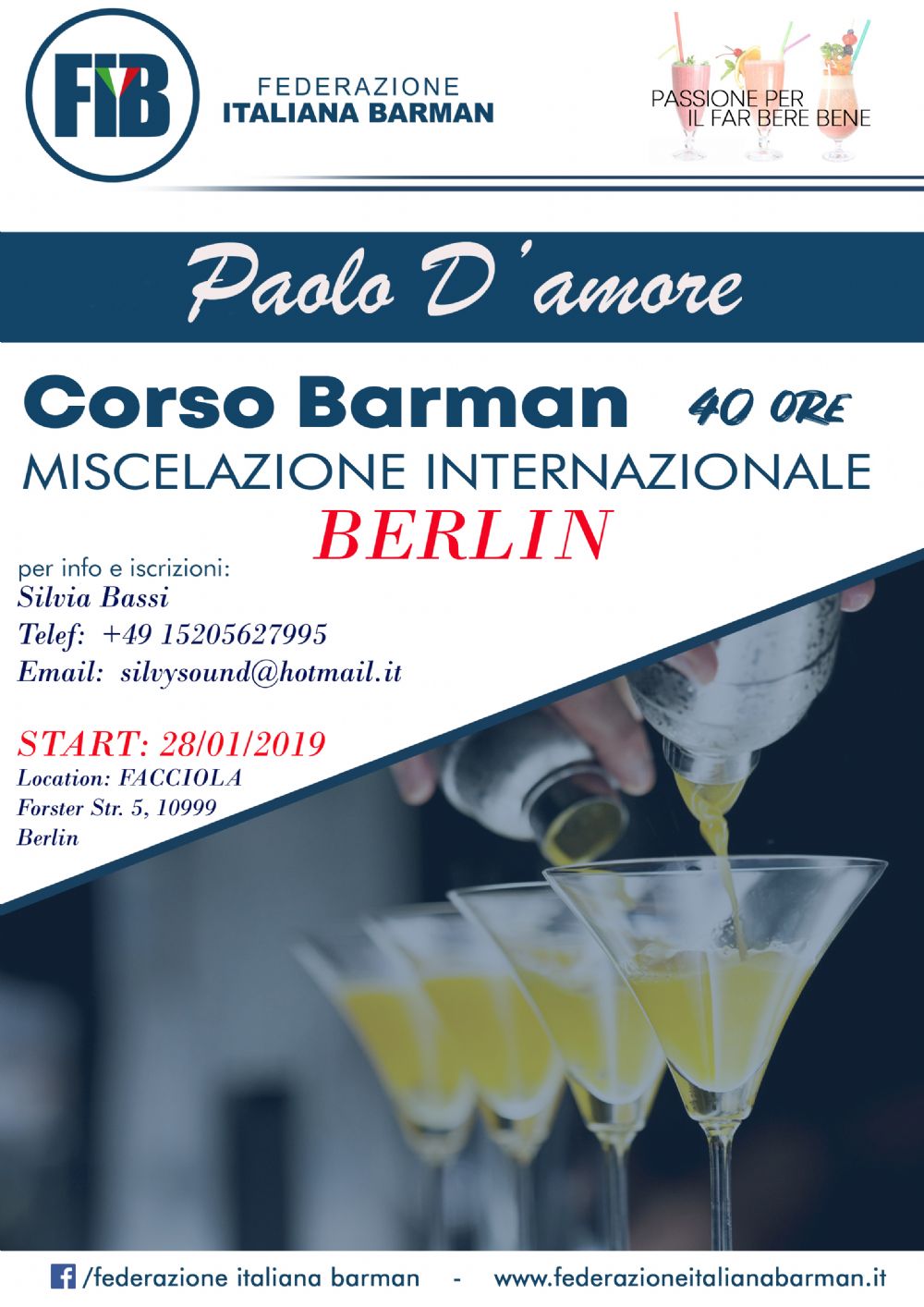 -NEW Professional course for Barman of the FEDERAZIONE ITALIANA BARMAN
BERLIN

Trainer: PAOLO D'AMORE
Presid. F.I.B. BASILICATA

? Study, tutorial and realization of the world cocktails of the IBA International recipe book, from the distillation to the service of the main products in use at the Bar.
?? The student will be given:
• Textbook of the FIB, Italian Barman Federation.
• Official Color Recipe Book of the IBA, International Bartenders Association
• Briefcase with Work Equipment.
• Jacket Pin of the Italian Barman Federation.
• Subscription to the Barman & Friends magazine.
Request all the info, course presentation and detailed program at the email:

Silvia Bassi
silvysound@hotmail.it
+49 15205627995

Location:
Forster Str. 5, 10999 Berlin, Germania NOW AM

Barny's Deli
Oppelner Str. 34, 10997 Berlin NOW PM

The professional figure of the barman and his duties within the catering world: American Bar,
Hotel *****, Cafeteria, Disco.